FABRIC STAIN REMOVER is a biodegradable concentrated fabric stain remover. Its powerful cleaning agents and stain remover blend deeply penetrate fabric to eliminate and remove toughest stains such as: blood, fruits, grass, beverages, perspiration,chocolate, wine, make-up, oil and grease. It also leaves a fresh orange smell on your fabric and protects the structure of textile fibre of all type of fabrics: aprons, uniforms, clothes, linen, sheets, pillow cases, gowns and other heavy fabrics like carpets and runners.
Product Application:
ADVANTAGES:
1. It is biodegradable and not harmful for the environment.
2. Deeply penetrate fabric to eliminate and remove toughest stains.
3. Protects the structure of textile fibre of all type of fabrics and prevents toughest stains.
4. Has a nice orange scent.
5. Safe on all type of fabrics.
Product Dose:
BEFORE USING THIS PRODUCT: Always try the product on hidden part to check the toughness of fabric colors.
LAUNDRY: Before washing, apply BIOSPOT directly on stain. Lightly rub with fingers or a brush. Allow the product works for 10 minutes. Wash as usual.
CARPETS, RUNNERS & DRAPERY: Apply BIOSPOT directly on stain. Allow the product works few minutes. Gently tap on stain with a cloth until all excess of product is absorbed and rinse with warm water.
Product Note:
FABRIC STAIN Cleaner is a powerful, concentrated liquid which cleans and brightens fabrics. Its Deep cleaning action, excellent chemical containing powerful cleaning agents capable of removing stains of  embedded soil, grease and mud.
Product Technical Specification:
TECHNICAL DATA:
pH (as is)
9.0 –9.5
Density (20°C)
1.05 g/cc
Colour
Clear
Fragrance
Orange odour
Characteristic
None
Biodegradability
Complete
Flash Point
More than 65°C
Freezing Stability
Keep out from freezing
Degradability determined
 in accordance with OECD
 no. 301D.
          -
 
Remarks:
Dilute 100 - 200 ml  (1 cup)  with 4 Ltrs of fresh water , then soak cloth for  for 20-30  minutes before clean .   For dip and dark stains, apply directly on stain area and srub smoothely before wash.
Handle with care.  Store in dry, cool and well ventilated environment
Avoid Eye Contact.  Otherwise, flush with plenty of water for a few minutes.  Seek medical attention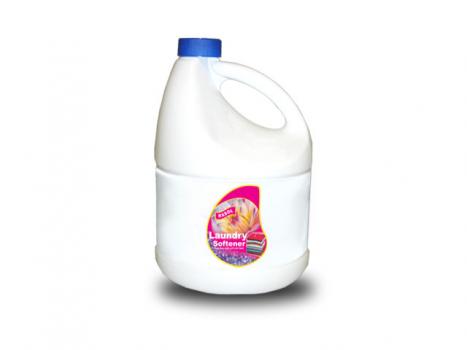 • Optical brightener, contains and optical brightener that actually restores sharp color and texture to expensive weaves of carpeting that have been dulled by soil, artificial light rays, cleaning compounds, and atmospheric pollutants.

• Deodorizes, powerful cleaning agents make odor free by removing greases and oils.

• Economical, high dilution rate makes cleaning very economical.
Free Delivery / Supply Locations :
Oman, Bahrain, Abu Dhabi, Ajman, Al Ain, Dubai, Ras Al-Khaimah, Ras al Khaimah, Fujairah, Sharjah, Umm Al Quwain, Fujairah, Ruwais, Mina (Port) Zayed, Khalifa Port, Kizad, Port Rashid, Jebel Ali Port, DP WORLD, Jebel Ali Free Zone, Khor Fakkan Container Terminal, Port Rashid, Jebel Ali Port, Mina Kalid Port, Khor Fhakan Port ( Khawr Fakkan, Khawr al-Fakkan ), Sharjah Creek, Ajman, Port of Hamriyah, Mina Zayed Port, Mussafah port, Khalifa Port, Umm al-Nar Port, Um Al Quwain Port, Saqr Port, Port of Fujairah, Dibba Port, Jebel Dhanna, Mina Al Hamriya, Mina Rashid, All United Arab Emirates