Methylparaben is commonly used as a fungicide in Drosophila food media. It is the most frequently used antimicrobial preservative in cosmetics. 
Product Application:
Methylparaben is an anti-fungal agent often used in a variety of cosmetics and personal-care products.
Product Dose:
It occurs naturally in several fruits, particularly in blueberries. It has a role as a plant metabolite, an antimicrobial food preservative, a neuroprotective agent and an antifungal agent.
Product Technical Specification: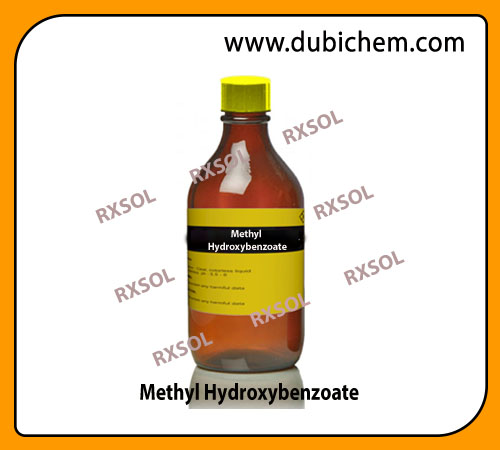 Free Delivery / Supply Locations :
Oman, Bahrain, Abu Dhabi, Ajman, Al Ain, Dubai, Ras Al-Khaimah, Ras al Khaimah, Fujairah, Sharjah, Umm Al Quwain, Fujairah, Ruwais, Mina (Port) Zayed, Khalifa Port, Kizad, Port Rashid, Jebel Ali Port, DP WORLD, Jebel Ali Free Zone, Khor Fakkan Container Terminal, Port Rashid, Jebel Ali Port, Mina Kalid Port, Khor Fhakan Port ( Khawr Fakkan, Khawr al-Fakkan ), Sharjah Creek, Ajman, Port of Hamriyah, Mina Zayed Port, Mussafah port, Khalifa Port, Umm al-Nar Port, Um Al Quwain Port, Saqr Port, Port of Fujairah, Dibba Port, Jebel Dhanna, Mina Al Hamriya, Mina Rashid, All United Arab Emirates