Available Packing Sizes:
210 Ltrs also available in 1000 Ltr Tote Bins Tank
RXSOL Reverse Demulsifier is a proprietary blend of surfactants designed to release emulsified crude oil from the water phase.RXSOL Reverse Demulsifier is a fast acting demulsifier which liberates the oil and leaves a clear water phase.
 
Product Application:
RXSOL Reverse Demulsifier  is used for breaking oil in water emulsions. It is a powerful flocculant to clarify oily water from produced water. It is water soluble and effectively cleans the produced water from oil. It can be also used for Produced Water from Separators, Tanks, Inert Gas Floatation Unit, Free Water Separators etc. It is an efficient flocculating agent and increases the Floc Size of previously flocculated suspensions. A greater Floc promotes faster settling and improves the filtration rate.
Product Dose:
Recommended dosage 1 – 20 ppm continuous injection at the wellhead based upon water production and the degree of emulsification.
 
Product Note:
Precautions For Use:
| | |
| --- | --- |
| Exposure limits | : No limits applicable. |
| Personal protection | : The use of rubber gloves and eye protection is advised. |
| Ventilation | : Adequate ventilation is advised. |
| Flammability | : Non flammable |
| Environment | : Use commercial absorbents and standard clean-up methods, adhere to State and Federal Laws. The product is not regarded as harmful to the environment |

Advantage :
Fast acting demulsification of crude oil
Extremely effective for high water cut emulsions.
Product Technical Specification:
Typical Properties
| | | |
| --- | --- | --- |
| Appearance | : | Clear amber liquid |
| Specific Gravity | : | 1.0 @ 20°C |
| pH | : | 6.0 – 7.0 |
| Boiling Point | : | 100°C |
| Flash Point | : | Non Flammable |
| Odour | : | Slight |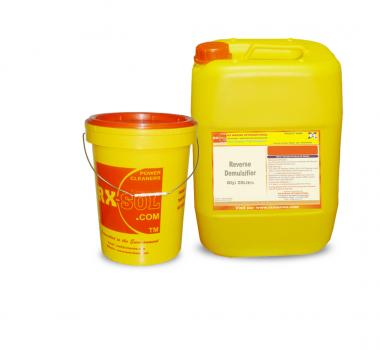 Free Delivery / Supply Locations :
Oman, Bahrain, Abu Dhabi, Ajman, Al Ain, Dubai, Ras Al-Khaimah, Ras al Khaimah, Fujairah, Sharjah, Umm Al Quwain, Fujairah, Ruwais, Mina (Port) Zayed, Khalifa Port, Kizad, Port Rashid, Jebel Ali Port, DP WORLD, Jebel Ali Free Zone, Khor Fakkan Container Terminal, Port Rashid, Jebel Ali Port, Mina Kalid Port, Khor Fhakan Port ( Khawr Fakkan, Khawr al-Fakkan ), Sharjah Creek, Ajman, Port of Hamriyah, Mina Zayed Port, Mussafah port, Khalifa Port, Umm al-Nar Port, Um Al Quwain Port, Saqr Port, Port of Fujairah, Dibba Port, Jebel Dhanna, Mina Al Hamriya, Mina Rashid, All United Arab Emirates