HEAVY DUTY TANKCLEANER MANUFACTURED FROM NATURAL RAW MATERIALS
WHICH CONTAINS NO CHLORINATED OR AROMATIC HYDROCARBONS
• More effective than solvent cleaners.
• Non-toxic and environmentally safe.
• Safe to use because of its high flashpoint.
• Completely biodegradable.
• Replaces most conventional tankcleaners and cleaners.
Product Application:
Rxsol Tankclean Eco is designed for the removal of: heavy mineral oils and greases, dopes, additives, lubricants, asphalt, distillation residues, coal tar, several synthetic resins, paraffines (e.g. slackwax), inert gas soot, vegetable,fish  and animal oils and fats, fatty acid and greases, crude palm oil, styrene, palm fatty acids.
 
Product Dose:
Directions of use
Cleaning of cargo and storage tanks by means of recirculation method.
Prewash:-
Before cleaning with Rxsol Tankclean ECO, it is necessary to prewash the tanks with hot or cold water, depending
on the type of cargo.
Recirculation method:-
Caretank ECO is added to a mixing tank containing sufficient quantity of water in order to obtain a good recirculation.
The water is heated by means of the heating coils, cargo heat exchanger or butterworth heater.The tanks are washed by means of a loading pump, after which the solution used is recycled to the mixing tank. One solution is most often used to wash 1 – 4 tanks.Tankclean ECO must be recirculated as a 0.2 – 0.5 % emulsion (dependent on the nature of the contamination). Allow this emulsion to circulate for 2 – 4 hours at the temperature of 10-60 °C (depending on type of cargo).
Direct Injection:-
Inject 0.1 to 0.2 litres of Tankclean ECO per every 100 litres of water into the washing system.Maintain cleaning temperatures between 10-60 °C (depending on type of cargo).Cleaning time 2 to 6 hours, followed by thorough rinsing with fresh hot water.
Product Technical Specification:
Properties:
Specific gravity (at 20°C) : 0.94
Flash point (10%)            : ± 70 °C
pH (10%)                           : 10.0
Colour                                : green
Odour                                 : citrus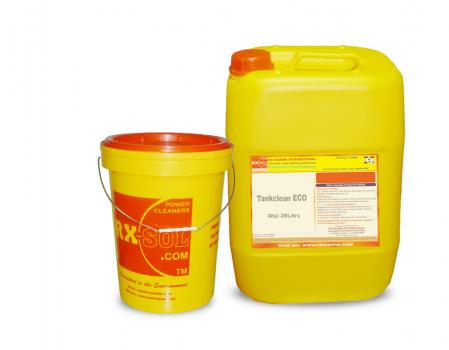 Free Delivery / Supply Locations :
Oman, Bahrain, Abu Dhabi, Ajman, Al Ain, Dubai, Ras Al-Khaimah, Ras al Khaimah, Fujairah, Sharjah, Umm Al Quwain, Fujairah, Ruwais, Mina (Port) Zayed, Khalifa Port, Kizad, Port Rashid, Jebel Ali Port, DP WORLD, Jebel Ali Free Zone, Khor Fakkan Container Terminal, Port Rashid, Jebel Ali Port, Mina Kalid Port, Khor Fhakan Port ( Khawr Fakkan, Khawr al-Fakkan ), Sharjah Creek, Ajman, Port of Hamriyah, Mina Zayed Port, Mussafah port, Khalifa Port, Umm al-Nar Port, Um Al Quwain Port, Saqr Port, Port of Fujairah, Dibba Port, Jebel Dhanna, Mina Al Hamriya, Mina Rashid, All United Arab Emirates