Urea also known as carbamide is a waste product of many living organisms, and is the major organic component of human urine. This is because it is at the end of chain of reactions which break down the amino acids that make up proteins.Urea serves an important role in the metabolism of nitrogen-containing compounds by animals and is the main nitrogen-containing substance in the urine of mammals. It is a colorless, odorless solid, highly soluble in water, and practically non-toxic (LD50 is 15 g/kg for rats). Dissolved in water, it is neither acidic nor alkaline. The body uses it in many processes, most notably nitrogen excretion. The liver forms it by combining two ammonia molecules (NH3) with a carbon dioxide (CO2) molecule in the urea cycle. Urea is widely used in fertilizers as a source of nitrogen (N) and is an important raw material for the chemical industry.
Product Application:
More than 90% of world industrial production of urea is destined for use as a nitrogen-release fertilizer. Urea has the highest nitrogen content of all solid nitrogenous fertilizers in common use. Therefore, it has the lowest transportation costs per unit of nitrogen nutrient.
Urea is a raw material for the manufacture of two main classes of materials: urea-formaldehyde resins and urea-melamine-formaldehyde used in marine plywood.
Urea is used in SNCR and SCR reactions to reduce the NOx pollutants in exhaust gases from combustion from Diesel, dual fuel, and lean-burn natural gas engines. The BlueTec system, for example, injects a water-based urea solution into the exhaust system.
Urea in concentrations up to 10 M is a powerful protein denaturant as it disrupts the noncovalent bonds in the proteins. This property can be exploited to increase the solubility of some proteins. A mixture of urea and choline chloride is used as a deep eutectic solvent (DES), a substance similar to ionic liquid. When used in a deep eutectic solvent, urea does not denature the proteins that are solubilized.
Urea-containing creams are used as topical dermatological products to promote rehydration of the skin. Urea 40% is indicated for psoriasis, xerosis, onychomycosis, ichthyosis, eczema, keratosis, keratoderma, corns, and calluses.
An ingredient in diesel exhaust fluid (DEF), which is 32.5% urea and 67.5% de-ionized water. DEF is sprayed into the exhaust stream of diesel vehicles to break down dangerous NOx emissions into harmless nitrogen and water.
A component of animal feed, providing a relatively cheap source of nitrogen to promote growth
A non-corroding alternative to rock salt for road de-icing. It is often the main ingredient of pet friendly salt substitutes although it is less effective than traditional rock salt or calcium chloride.
A main ingredient in hair removers such as Nair and Veet
A browning agent in factory-produced pretzels
An ingredient in some skin cream, moisturizers, hair conditioners, and shampoos
A cloud seeding agent, along with other salts.
A flame-proofing agent, commonly used in dry chemical fire extinguisher charges such as the urea-potassium bicarbonate mixture
An ingredient in many tooth whitening products.
An ingredient in dish soap
Along with diammonium phosphate, as a yeast nutrient, for fermentation of sugars into ethanol
A nutrient used by plankton in ocean nourishment experiments for geoengineering purposes
As an additive to extend the working temperature and open time of hide glue
As a solubility-enhancing and moisture-retaining additive to dye baths for textile dyeing or printing
As an optical parametric oscillator in nonlinear optics
Product Note:
Urea can be irritating to skin, eyes, and the respiratory tract. Repeated or prolonged contact with urea in fertilizer form on the skin may cause dermatitis.
Product Technical Specification: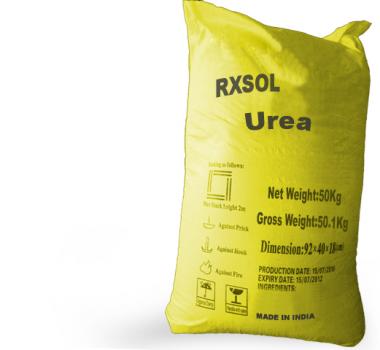 Free Delivery / Supply Locations :
Oman, Bahrain, Abu Dhabi, Ajman, Al Ain, Dubai, Ras Al-Khaimah, Ras al Khaimah, Fujairah, Sharjah, Umm Al Quwain, Fujairah, Ruwais, Mina (Port) Zayed, Khalifa Port, Kizad, Port Rashid, Jebel Ali Port, DP WORLD, Jebel Ali Free Zone, Khor Fakkan Container Terminal, Port Rashid, Jebel Ali Port, Mina Kalid Port, Khor Fhakan Port ( Khawr Fakkan, Khawr al-Fakkan ), Sharjah Creek, Ajman, Port of Hamriyah, Mina Zayed Port, Mussafah port, Khalifa Port, Umm al-Nar Port, Um Al Quwain Port, Saqr Port, Port of Fujairah, Dibba Port, Jebel Dhanna, Mina Al Hamriya, Mina Rashid, All United Arab Emirates