Biocontrol RX is a specially designed liquid biocide against micro organisms contaminating fuel storage tanks and systems. These micro organisms can cause corrosion, clog filters and nozzles and degrade the properties of the fuel. Biocontrol Rx is effective in layers between water and oil where the bacteria growth is most active.
Product Dose:
Directions for Use
Biocontrol Rx is self dispersing and can therefore be added directly to the fuel tank. The preventive dose rate is 0.3 Itr per ton of fuel but in strongly infected fuels the dose rate should be 3 Itr per ton of fuel. In case  of lube oil contamination.
Product Note:
Features, Benefits and Applications
• Kills micro organisms in fuel oil
• Keeps filters and nozzles free from clogging
• Prevents corrosion in fuel systems
• Is not harmful to metal and synthetic rubber
• Does not form corrosive combustion products
• No cases have been reported where bacteria have become immune to Biocontrol Rx.
Product Technical Specification:
Product Properties
APPEARANCE

Pale yellow liquid

DENSITY In g/cm3 at 15°C

0.9

FLASH POINT (PMCC) °C

Above 61

COMPATIBILITY

Metal

No known Effect

Rubber

No known effect

Synthetic rubber

No known effect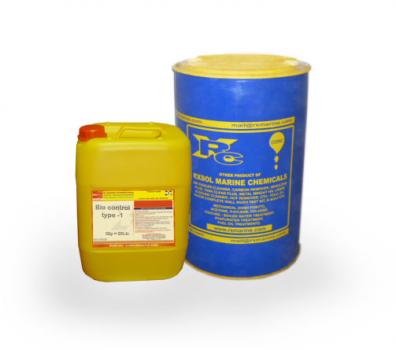 Free Delivery / Supply Locations :
Oman, Bahrain, Abu Dhabi, Ajman, Al Ain, Dubai, Ras Al-Khaimah, Ras al Khaimah, Fujairah, Sharjah, Umm Al Quwain, Fujairah, Ruwais, Mina (Port) Zayed, Khalifa Port, Kizad, Port Rashid, Jebel Ali Port, DP WORLD, Jebel Ali Free Zone, Khor Fakkan Container Terminal, Port Rashid, Jebel Ali Port, Mina Kalid Port, Khor Fhakan Port ( Khawr Fakkan, Khawr al-Fakkan ), Sharjah Creek, Ajman, Port of Hamriyah, Mina Zayed Port, Mussafah port, Khalifa Port, Umm al-Nar Port, Um Al Quwain Port, Saqr Port, Port of Fujairah, Dibba Port, Jebel Dhanna, Mina Al Hamriya, Mina Rashid, All United Arab Emirates