Available Packing Sizes:
Inorganic scale cleaner and iron deposit remover for use in Reverse Osmosis and Nano-filtration membrane systems LOW pH Membrane Cleaner available in 25, 50 and 210 Ltr packing
Effective low pH cleaner for scale removal and highly buffered to resist pH changes during the cleaning process. Concentrated cleaner effective on a wide range of organic foulants, inorganic scale, metals, colloids, biological growth, and organic foulants from RO membranes. ORG MC 882 maintain optimum cleaning performance throughout cleaning cycle Liquid cleaner easily diluted to application strength Optimal results when used in a program that includes an acid-based  ORG MC 882 product
Product Application:
For use on ultrafiltration (UF) and micro-filtration (MF) membranes Formulated to dissolve organic precipitants from the membrane surface Effective in removing biological slime and bacterial byproduct Can be implemented in a chemically enhanced backwash process to increase system run times
Product Dose:
Application ORG MC 882 is effective when used as a 1-2% solution and alternately soaked and recycled through the membrane system for 1-2 hours. Cleaning solution pH should be the minimum recommended by the membrane manufacturer. If the pH starts to rise during the cleaning process additional ORG MC 882 should be added or the cleaning solution replaced. After cleaning, ORG MC 882 cleaning solutions should be slowly neutralised to pH 6-7 using an alkaline solution before discharge, as the presence of acid solutions can be damaging to concrete and cement lined discharge pipes. Before returning the plant to service, the membrane system should be thoroughly flushed, until the pH of the feed and the concentrate are similar. The product water conductivity may initially be high but will return to normal after a few hours of operation. ORG MC 882 is fully miscible with water in all proportions
Product Note:
Acidic Low pH Membrane Cleaner manufacturer and supplier in INDIA and Middle East. We have distribution stock point in Gandhidham, Surat, Sikka, Mumbai, Navi Mumbai, Rabale, Manglore, Goa, visakhapatnam - Vizag, Chennai, Ennore - Kamarajar Port, Fujairah, Dubai, abudhabi, Sharjah, Gulf. RXSOL brand Acidic Low pH Membrane Cleaner is readily available on line at very competative price.
Product Technical Specification:
General Mixing & Application Instructions:
Inspect all cleaning system components to include CIP tank, hoses, and cartridge filters. Flush or replace if necessary. Fill cleaning tank with RO permeate or DI water. Turn on agitator or tank recirculation pump.
Slowly add ORG MC 882 to cleaning tank (1 gal [3.8 L] of ORG MC 882 for every 50 gal [189 L] of water). Mix thoroughly. The solution pH should match product specification. If necessary, adjust pH with a membrane–approved chemical such as caustic, citric, sulfuric or hydrochloric acid. The solution should be heated up to 45˚C to improve cleaning efficacy.
Circulate solution in the same direction as the feed flow. Typical circulation times are 30–90 minutes.* PWT recommends cleaning each stage of the system separately. Maximum flow rate per pressure vessel is 40 gpm (152 Lpm) for 8-inch elements and 10 gpm (38 Lpm) for 4-inch elements. Maximum pressure for cleaning is 60 psig (4.2 kg/cm2).
In cases of heavy fouling, divert the first 10-20% of cleaning solution to drain to prevent re–deposition of removed solids.Rinse with RO permeate before returning system to service. When returning unit to service, divert product water to drain until any residual cleaning solution has been rinsed from system. LIQUID MEMBRANE CLEANER
Remarks:
This Acidic Nature product is specialized to clean RO/NF/UF membranes in a safe and effective manner.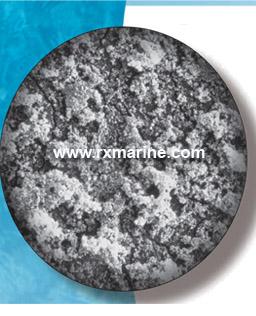 ORG MC 882 Membrane Cleaner is Acidic nature Reverse Osmosis membrane cleaner.  Acidic RO Membrane cleaner manufacturer, exporter and supplier in UAE - Middle East, Dubai, Diera, Ajman, Abudhabi, Sharjah, Fujairah, Muscat - Barka - Oman, Mumbai, Kolkata, Chennai, Gandhidham, Surat Navi Mumbai, MIDC, Pune, Nashik, Haldia, Howrah, Visakhapatna.
Free Delivery / Supply Locations :
Oman, Bahrain, Abu Dhabi, Ajman, Al Ain, Dubai, Ras Al-Khaimah, Ras al Khaimah, Fujairah, Sharjah, Umm Al Quwain, Fujairah, Ruwais, Mina (Port) Zayed, Khalifa Port, Kizad, Port Rashid, Jebel Ali Port, DP WORLD, Jebel Ali Free Zone, Khor Fakkan Container Terminal, Port Rashid, Jebel Ali Port, Mina Kalid Port, Khor Fhakan Port ( Khawr Fakkan, Khawr al-Fakkan ), Sharjah Creek, Ajman, Port of Hamriyah, Mina Zayed Port, Mussafah port, Khalifa Port, Umm al-Nar Port, Um Al Quwain Port, Saqr Port, Port of Fujairah, Dibba Port, Jebel Dhanna, Mina Al Hamriya, Mina Rashid, All United Arab Emirates