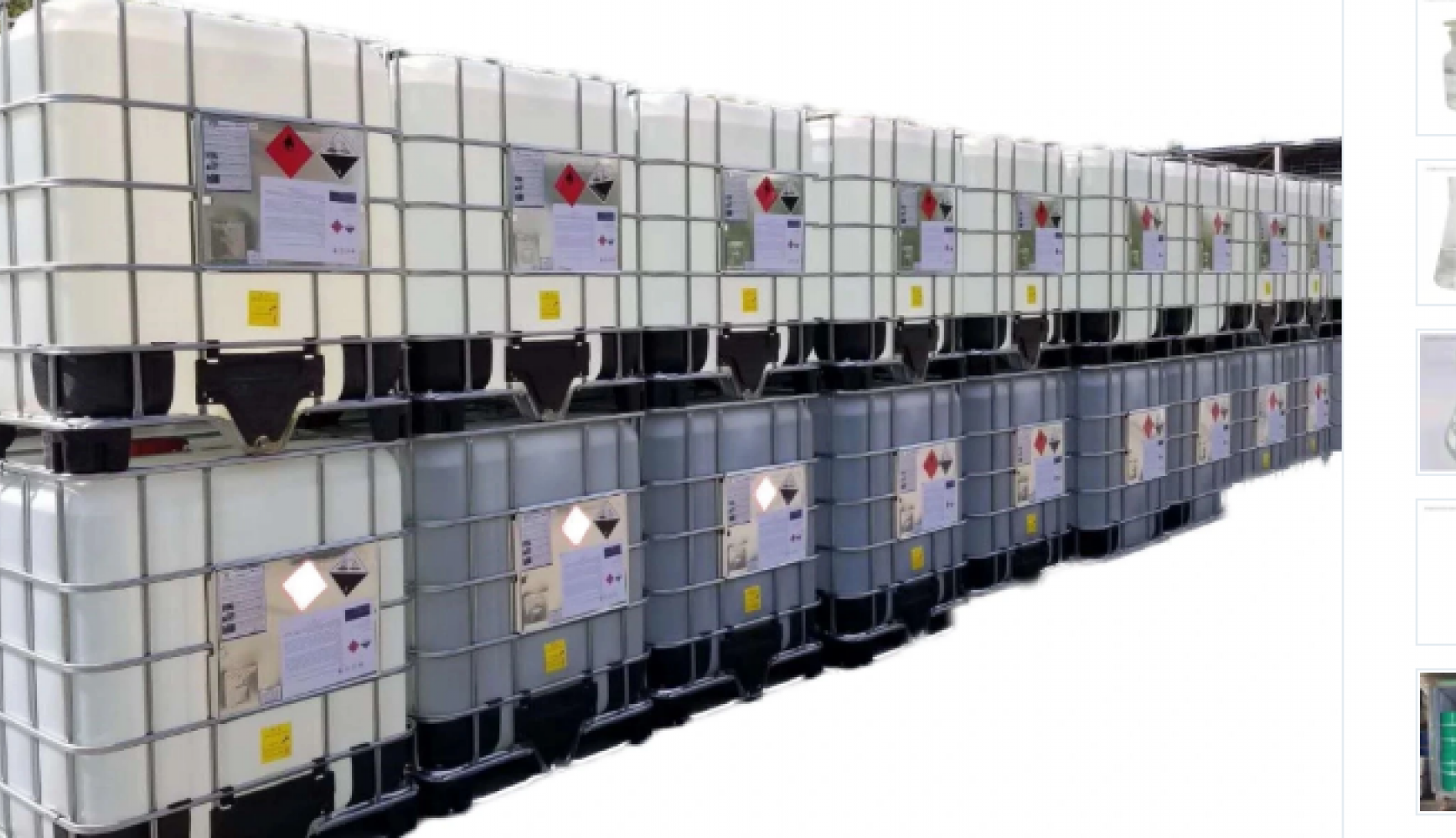 Welcome to Dubai Chem, your reliable partner for high-quality ethylene glycol products. As a leading supplier and manufacturer based in Dubai, UAE, we are committed to delivering premium-grade ethylene glycol to meet the diverse needs of our customers. With our extensive industry experience, state-of-the-art manufacturing facilities, and customer-centric approach, we take pride in offering top-notch products and services. Whether you require ethylene glycol for industrial applications or consumer products, we have you covered. Let's explore the world of ethylene glycol and how Dubai Chem can cater to your specific requirements.
Ethylene Glycol: CAS No, Formula, and Properties: Ethylene glycol, with the chemical formula C2H6O2, is a versatile organic compound widely used as an industrial solvent and coolant. It is a colorless, odorless, and viscous liquid with a sweet taste. The CAS number for ethylene glycol is 107-21-1. Known for its exceptional properties, ethylene glycol finds extensive usage across diverse industries.
Product Description: At Dubai Chem, we offer a wide range of ethylene glycol products tailored to suit your specific needs. Our ethylene glycol is manufactured using advanced processes, ensuring superior quality and consistency. With a focus on purity, chemical composition, and physical properties, our products meet the stringent industry standards. We provide various grades of ethylene glycol, including monoethylene glycol (MEG) and diethylene glycol (DEG), catering to different applications.
Usage and Applications: Ethylene glycol finds wide-ranging applications across numerous industries due to its unique properties. Some common applications include:
Automotive Industry: Ethylene glycol is used as a coolant in automotive engines to prevent overheating and freezing, ensuring optimal engine performance.
HVAC and Refrigeration: It serves as a heat transfer fluid in HVAC systems and refrigeration units, facilitating efficient cooling and heating.
Textile Industry: Ethylene glycol is utilized as a solvent and antifreeze agent in textile processing, enhancing dye dispersion and preventing freezing during storage and transportation.
Personal Care and Cosmetics: It is used in the formulation of personal care products, such as lotions, creams, and shampoos, providing moisturizing and humectant properties.
Pharmaceuticals: Ethylene glycol finds applications in the pharmaceutical industry as a solvent and stabilizer for various medications and formulations.
Product Parameters: Our ethylene glycol products are characterized by the following parameters:
Purity and Chemical Composition: We maintain high purity levels and control the chemical composition to deliver consistent and reliable products.
Freezing Point and Boiling Point: Ethylene glycol has specific freezing and boiling points, which determine its suitability for different applications.
pH Level: We ensure that our ethylene glycol products have a balanced pH level to ensure compatibility with different systems and applications.
Viscosity: The viscosity of ethylene glycol is an important parameter, impacting its flow characteristics and suitability for various processes.
Our Advantages: At Dubai Chem, we take pride in our competitive advantages, which set us apart as a preferred ethylene glycol supplier and manufacturer:
Superior Quality: We adhere to stringent quality control measures to ensure that our ethylene glycol products meet the highest standards.
Customized Solutions: We understand that different industries have unique requirements. Therefore, we offer customized ethylene glycol solutions tailored to your specific needs.
State-of-the-Art Facilities: Our manufacturing facilities are equipped with advanced technology and machinery, enabling us to produce ethylene glycol of exceptional quality and consistency.
Technical Expertise: Our team of experienced professionals possesses in-depth knowledge of ethylene glycol and its applications. We provide technical support and guidance to help you make informed decisions.
Global Reach: As a reputed supplier, we have established a strong presence not only in Dubai but also across the Middle East and worldwide. We ensure prompt and reliable delivery to our customers in top cities around the globe.
Company Info: Dubai Chem is a trusted name in the chemical industry, known for its commitment to quality, reliability, and customer satisfaction. We have a rich experience in supplying and manufacturing chemicals, and our dedication to innovation and excellence has earned us a loyal customer base. Our company values integrity, professionalism, and sustainable practices, ensuring that our operations align with industry regulations and environmental standards. When you choose Dubai Chem, you choose a partner that strives for excellence in every aspect of its business.
Packing and Plant Area: We understand the importance of proper packaging to ensure the integrity of our ethylene glycol products during storage and transportation. Our products are carefully packaged in high-quality containers, drums, or bulk containers, depending on your specific requirements. We employ rigorous quality control measures to guarantee that our products reach you in optimal condition.
Our state-of-the-art manufacturing plant in Dubai boasts advanced infrastructure and cutting-edge technology. With a focus on efficiency and productivity, our plant area is designed to meet the increasing demands of our customers while maintaining strict quality control throughout the manufacturing process.
Terms of Payment: At Dubai Chem, we offer flexible terms of payment to facilitate smooth transactions. We accept various payment methods, including bank transfers, letters of credit (L/C), and online payments. Our transparent and secure payment process ensures convenience and peace of mind for our valued customers.
Nearest Port: Located strategically in Dubai, UAE, we have excellent access to major ports. The nearest port for shipping our ethylene glycol products is the Jebel Ali Port, one of the busiest and most advanced ports in the region. With our efficient logistics network and partnerships with reliable shipping companies, we ensure timely and hassle-free delivery of your orders.
Import and Export Mode: Dubai Chem operates in import and export mode, enabling us to cater to both domestic and international markets. We comply with all the necessary regulations and standards to ensure seamless customs clearance and smooth transportation of our ethylene glycol products.
Dubai Chem stands as a trusted supplier and manufacturer of ethylene glycol in Dubai, UAE, with a commitment to excellence and customer satisfaction. Our high-quality products, customized solutions, and technical expertise make us the preferred choice for industries across the globe. Whether you require ethylene glycol for automotive applications, HVAC systems, textiles, or personal care products, we have the expertise and resources to meet your specific needs. Partner with Dubai Chem and experience the exceptional quality, reliability, and service that have made us a leader in the chemical industry. Contact us today to discuss your ethylene glycol requirements and embark on a successful partnership. Together, let's take your business to new heights with Dubai Chem, your trusted ethylene glycol supplier and manufacturer.