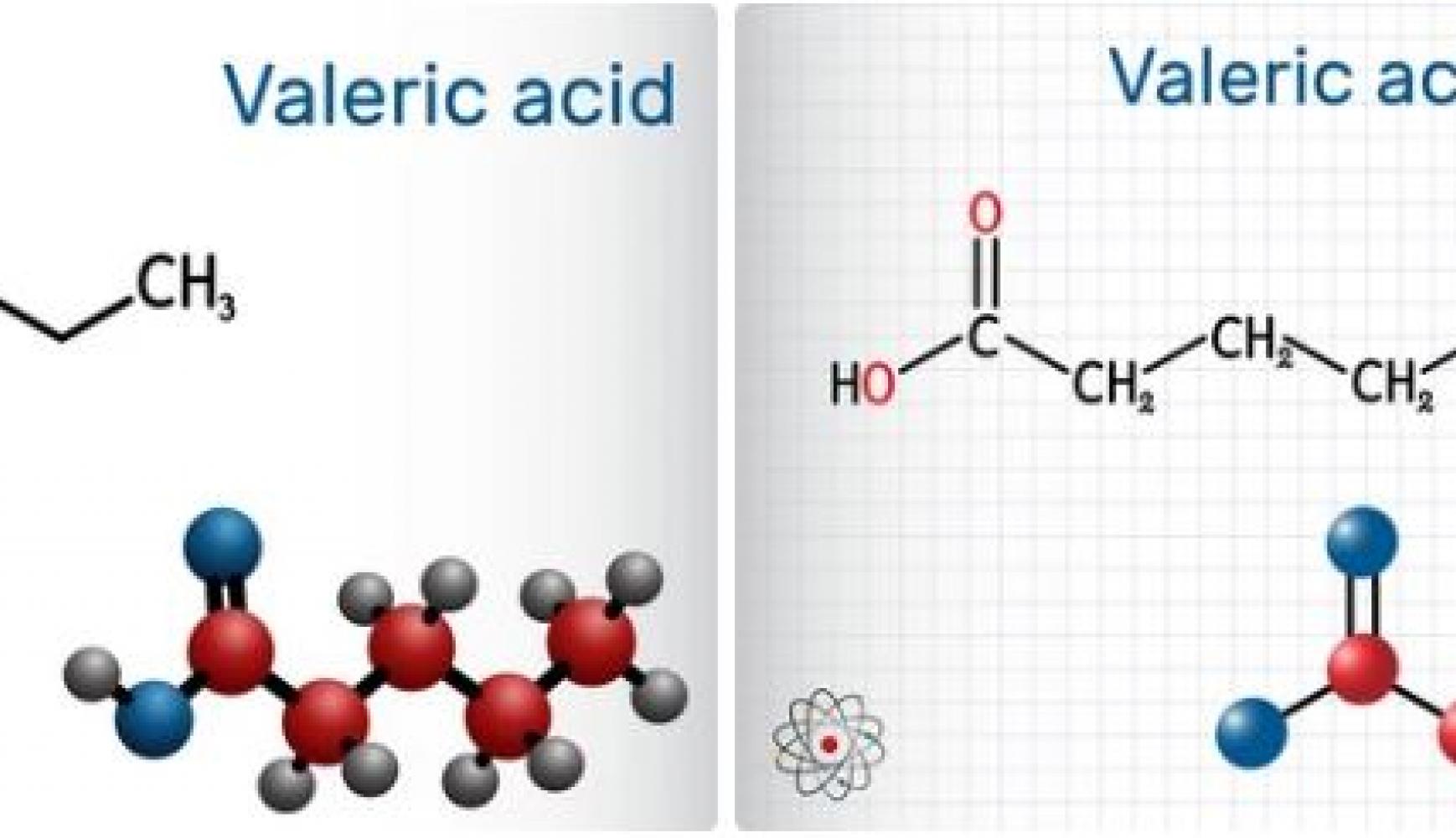 Navigating through the vast galaxy of organic chemicals, Valeric Acid has made its mark due to its diverse applications and importance in multiple sectors. Proudly stepping forth in this domain, Dubi Chem emerges as the premier supplier, manufacturer, and distributor of Valeric Acid in UAE, upholding an unmatched legacy of quality and trust.
Product Details
CAS Number: 109-52-4
Formula: C5H10O2
Product Description
Valeric Acid, also known as Pentanoic Acid, belongs to the family of carboxylic acids. Deriving its name from the Latin word 'Valeriana', it is often found in the roots of the valerian plant. With its distinct odor and manifold properties, Valeric Acid is a compound of paramount importance in the organic chemistry landscape.
Usage & Application
Industrial Synthesis: Used as an intermediate in the production of esters, which find applications in perfumes and flavors.
Pharmaceuticals: Forms the basis for certain anticonvulsant medications.
Agriculture: Acts as a natural and organic repellent for pests.
Product Parameters
Grade Standard: Industrial Grade, Pharmaceutical Grade.
Certification: ISO, GMP, HACCP.
Purity: >98%
Appearance: Clear to pale-yellow liquid.
Specifications
Molecular Weight: 102.13 g/mol
Boiling Point: 185-186°C
Our Advantages
Peerless Quality: Delivering Valeric Acid that epitomizes purity and top-tier quality.
State-of-the-Art Technology: Melding modern methodologies with traditional knowledge to ensure optimal production.
Industry Trailblazer: Decades of unparalleled service and expertise, setting benchmarks for peers.
Production Capacity: 60 tons/month
Quality Control
With an unwavering commitment to excellence, every batch of Valeric Acid produced undergoes a stringent quality control regimen, guaranteeing consistency and purity.
Customization
Recognizing the diverse needs of our clients, we proudly offer tailor-made solutions, adapting to unique formulations, packaging, and concentration requirements.
Company Info
Dubi Chem, rooted in the golden sands of UAE, epitomizes the pinnacle of chemical manufacturing and distribution. Over the years, our indomitable spirit, paired with an innovative mindset, has solidified our position in the Middle East and beyond.
Packing
Ensuring product safety and integrity, our packaging solutions range from compact vials for laboratory use to robust containers for bulk transport.
PHYSICAL PROPERTIES
Density: 0.930 g/cm³
Refractive Index: 1.410
STORAGE
Valeric Acid, to retain its efficacy and purity, should be stored in a well-ventilated, cool environment, away from open flames and incompatible materials.
QUALITY INSPECTION
With both in-house and third-party quality assessments, our products are vetted against the highest global standards, reflecting our commitment to perfection.
Plant Area
Our vast production facility is a testament to our commitment to volume without compromising on quality, integrating advanced machinery and dedicated research units.
Quotation & Payment Terms
For comprehensive pricing structures and varied payment options, connect with us at mail@dubichem.com.
Nearest Port: Jebel Ali Port, Dubai
Import & Export Mode: With streamlined sea and air freight channels, we're poised to cater to global demands swiftly and efficiently.
Global Footprint
Dubi Chem's legacy isn't confined to the UAE. Our reputation precedes us in global cities such as:
Riyadh
Doha
Manama
Istanbul
Cairo
Beirut
London
New York
Mumbai
Sydney
Tokyo
Paris ...and many more, solidifying our position as a global chemical magnate.
 
In the ever-evolving realm of chemicals, Dubi Chem stands as a lighthouse of trust, quality, and innovation. As the foremost Valeric Acid supplier in the UAE, we pledge our commitment to every molecule, ensuring our clients receive unparalleled quality. Step into a partnership with us, and witness the zenith of chemical excellence.
For partnership inquiries or more insights, do get in touch at mail@dubichem.com.